Professional Resume Writing
Venkatesh Placements and Management Services is a professionally managed firm providing manpower placement services across India. Venkatesh Placements is committed to develop "Professional Resumes" for candidates across industries and experience levels throughout the country.
Vekatesh Placements through experience believe that a professional resume creates a high impact on the recruiters creating greater career opportunities for the candidates. It is difficult to deny the fact that companies receive large number of applications for every job opening. Considering this fact, it is only your resume who represents you and can project you as a candidate worth interviewing. Study reveals, 94 % of the applications are rejected by HR at first glance. We do believe, resumes are no longer a mere collection of words, but is an extremely powerful tool to highlight yourself as a potential candidate for the position.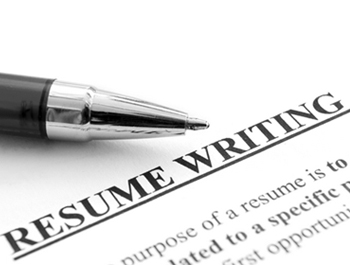 Our Process
Step 1 – In-depth analysis of candidate's resume
Step 2 – Seeking all required details from the candidates
Step 3 – Drafting and re-designing of the entire resume considering current trends and market requirements
Step 4 – Primary draft of the resume submitted to the candidate for evaluation and accommodating the suggestions by the candidate, if any.
Step 5 – Final draft of the resume submitted to the candidate
For Enquiry Contact - 81494 88620
Copyright 2016 all rights reserved | design & developed by Xposure Infotech